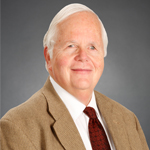 Ozias C. Vincelette Chairperson
Ozias (Chuck) Vincelette serves as the Chair of our Supervisory Committee. He brings extensive experience in banking and credit unions as the former CEO of the Credit Union of the Berkshires. Chuck holds a Master's Degree from North Adams State College (now MCLA) and is a graduate of the New England School of Banking at Williams College. He is deeply committed to public service and once held a seat on the Pittsfield City Councilor. Chuck is married and has two children and several grandchildren.
---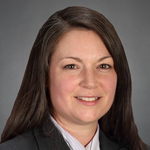 Allison Bedard
Allison L. Bedard is the Audit Manager with Adelson & Company PC. She is a Certified Public Accountant and holds a master's degree in accounting from the College of Saint Rose and an undergraduate degree from Massachusetts College of Liberal Arts. Allison is an active community volunteer with a long tenure on local boards and committees. She embraces the Berkshire County outdoor lifestyle with her husband and two dogs.
---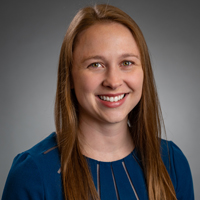 Krystle A. Blake
Krystle joined the board in May 2018. She serves on the Supervisory Committee, ALCO and chairs Community Support committee. She is a Project Manager at General Dynamics Mission Systems. Krystle is a member of 1Berkshire's Berkshire Leadership Program steering committee, is active with the Berkshire United Way, and serves on the Pittsfield Economic Development Authority Board. She holds a bachelor's degree in Mechanical Engineering from Union College, a master's degree in Mechanical Engineering from Purdue University and an MBA from UMass Isenberg School of Management. Krystle was recently married in October 2019.
---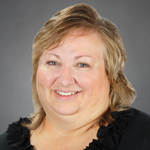 Lori Broderick-Bean
Lori Broderick-Bean is a Senior Accountant with the firm McMahon & Vigeant. Lori earned her MBA at Western New England College and is a graduate in finance from Bentley University. As a life-long Berkshire County resident, Lori has volunteered on many youth focused committees over the years. Lori lives in Dalton with her husband and three daughters.
---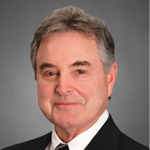 Angelo Borsello, Jr.
Angelo served on the Board of Directors for 39 years before joining the Supervisory Committee in 2018. Angelo received his business degree from Husson College. He worked at General Dynamics in various positions since 1967, retiring in 2001. He lives in Dalton and has two grown children and two grandchildren.