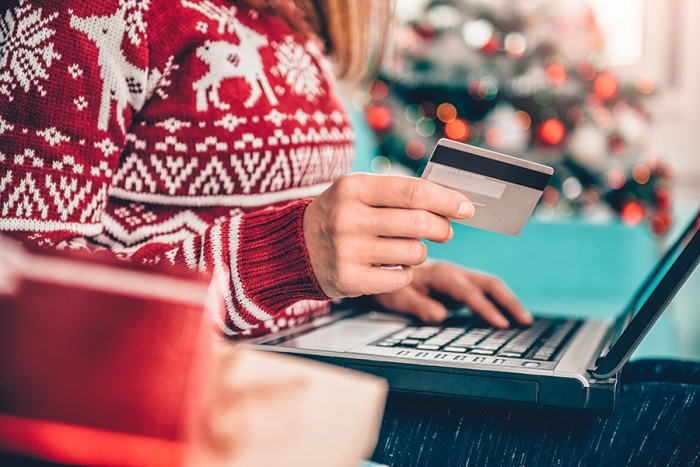 The ads are non-stop and the names of folks you need to buy for can grow exponentially!
What can you do to have a great holiday, but not starve for the next 6 months while you desperately try to climb out of the mountain of debt you racked up on credit cards?
Think outside the box and see if any of these options appeal to you:
1. Use your points
If you have a credit card or debit card with lots of reward points – cash in those points and buy gift cards. It doesn't cost you a dime and your friends and family will love to be able to get what they really want from their favorite stores.
2. Yankee swap
If your family is willing, instead of buying for everyone, draw names out of a hat and shop for them.
3. Focus on the kids
Some families focus on the kids and forego the adults.
4. Apply for a Holiday Loan
Look for low priced loans such as Greylock Federal Credit Union's 7.99% Holiday Loan.
5. DIY gifts
Turn your hobbies into gifts – items like knitted hats, homemade jelly, birdhouses, and centerpieces make great gifts and have special meaning.
6. Open a holiday savings account
It's too late this year – but starting right now, open a holiday savings account and tuck funds into it every paycheck.
7. Think now, buy later
If you can get away with it and don't mind taking a risk – put a picture of the item that you "will be" buying and wrap that in a box to give during the holidays and then buy it on sale after the holidays when prices get slashed.
8. Compare prices
Compare – compare – compare – prices can differ by hundreds of dollars on Amazon and also in the malls.
9. Use your coupons
Coupons for 20% off your order and shopping on "off days" like Tuesdays can also yield major savings with flash sales.
10. Pay off your balance
When using store credit cards that offer 20% or 30% off – make sure you can pay it off with the next payment or the interest charged will negate your savings.
11. Read the fine print
If you do use a zero % credit card – read the fine print and make sure that you are able to pay it off completely within the parameters, or you can suffer the consequences of interest claw-back and pay the full rate for the entire time that you thought it was at zero percent.
12. Re-gift
"Re-gifting" – we all have received gifts that are either duplicates or something we really do not need or want. As long as it has never been used – wrap it up and give it to someone that will appreciate it. Warning make sure you don't give it to the person that originally gave it to you.
13. Encourage pot-luck
Food can also get pretty expensive with the parties and dinners – encourage pot-luck and ask family members to bring their specialties, so one person is not paying and cooking for everyone.
14. Be unique
Shop for unique items at tag sales & estate sales.
15. Swap and save
You can use online swap sites and trade items to get that perfect gift.
16. Split the cost
Chip in with siblings to split the cost of gifts to parents and grandparents.
17. BOGO
Take advantage of buy one get one free deals.
18. Savings bonds
Buy savings bonds as gifts – you pay for the half the face value.
19. Volunteer
If available, volunteer at a ski resort and get season passes either free or at a deep discount to give to your family.
Hopefully, some of these ideas may work for you, so when your friends are crying that they are living off baloney sandwiches in January – you can treat yourself to that Mocha Latte because you did not break your budget this year.
Written by Cindy Shogry-Raimer